Watch BMX rider Murray Loubser be transported from a lecture room into a BMX scene scape, then take a behind-the-scenes look at the creative team that brought this project to life, shooting in various iconic locations across Cape Town.

Watch the full doccie here or catch the documentary on SABC 1 on Saturday, 24 October at 13:30.
"We had been shooting photos for so long now and shapes were appearing in images we were shooting in the architecture and how the shadows were being cast and the idea was to do a project to capture those shapes as the key interest in the gallery we wanted to shoot," Murray says.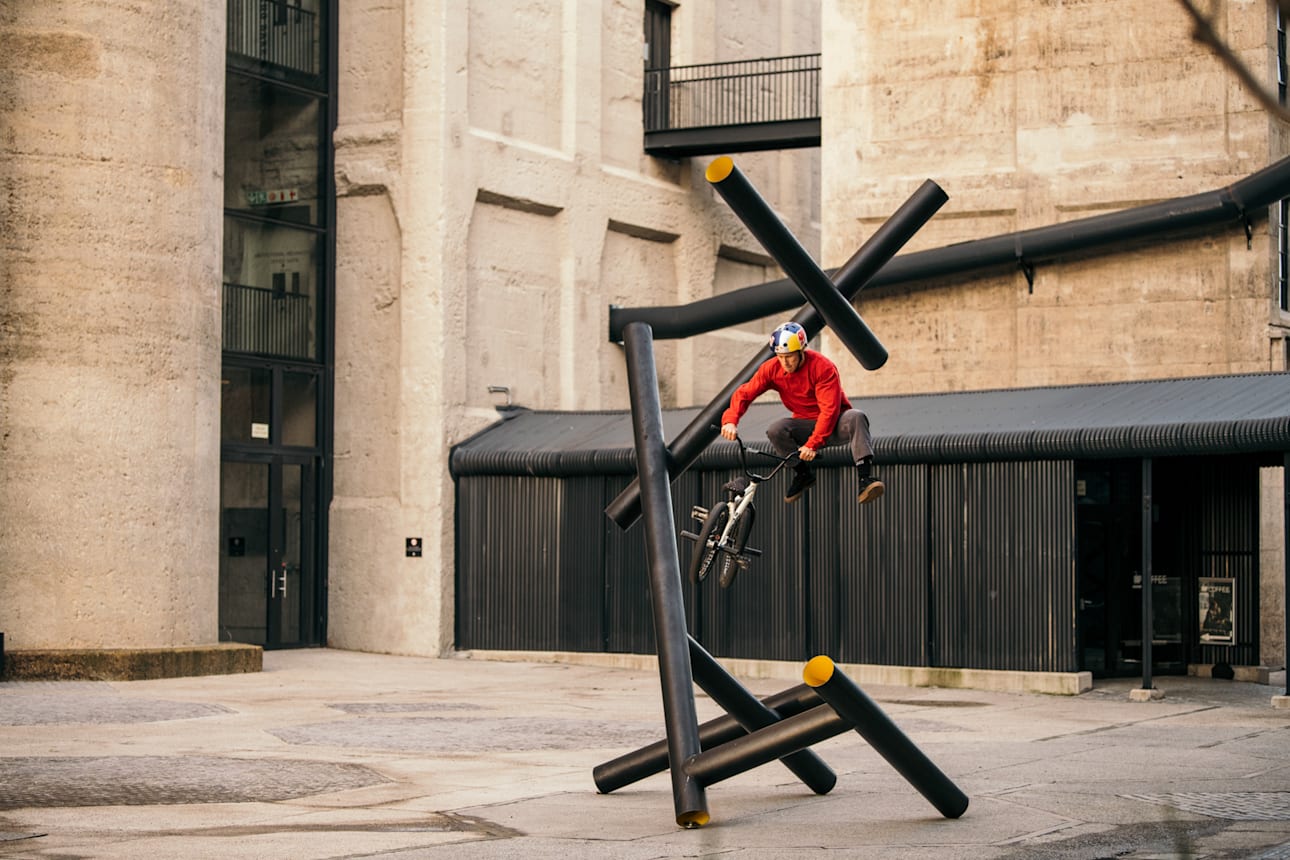 "The idea of 'Shapes' is to capture the architecture and the geometric patterns that you find occurring in the city and showcasing those in the way a BMX would see his surroundings."
Credits: 

@redbullza 
@redbullbike
@MurrayLoubser
@WayneReiche
@JasonPrins
@KevinSchnider
Executive Producer: @KeaneBalt
Producer: @KirbyKruger
Production Assistant: @BanekaKene
SHAPES FILM

Director: @DylanWrankmore
Sportive Director: @WayneReiche
Creative Director: @AndrewKirkby
Director of Photography: Jason Prins
Cinematographer: Kevin Schnider
Focus Puller: @MarkVanZyl
Drone Operator: @TomLautenbach (@iasystems)
Gaffer: Shane Du Ploy
Offline Editor: Andrew Kirkby
Online Editor: Dylan Wrankmore
Social Editors: @chulu @herman
3D Animation: @NicholasEllisBrown
Sound Design: Andrew Kirkby @HannesBurger (@welovejam)
Sound Mastering: @welovejam
Medic: Marc Rodgers
Unit: George Kastrinos & Gray Sinclair
DOCUMENTARY CREW

Director: @TyroneBradley
Director of Photography: @danwalsh
Camera Operator: @Danestaples
Sound Operator: @Glenvonstraten
Offline Editor: @Mattreeler
Online Editor: Dylan Wrankmore
Sound Mix and Mastering: @rossmcd @callummcd (@heypapalegend)
Social Editors:: Chulu Ratsibe & Herman Du Toit
RED BULL MEDIA HOUSE

Executive Producer: @Louis & @angelailling
Production Coordinator: @lebo